Organizations
In addition to federal, state and municipal government and agencies that incorporate stormwater management, low impact development, sustainability and/or green infrastructure into their regulatory guidance, there are numerous organizations that are involved as well that conduct research, provide information, programs and education, offer design assistance, data bases and design tools, conduct government advocacy, offer grants and much more. We've included a list of organizations with a brief overview and links for your reference.
Tags: Interlocking concrete pavers, UNI Pavers, permeable pavers, PICP, low impact development, green infrastructure, ASCE, ASLA, Center for Watershed Protection, Low Impact Development Center
AMERICAN INSTITUTE OF HYDROLOGY
The American Institute of Hydrology was founded in 1981 to promote hydrology as a science and profession. It establishes standards, procedures and education to certify professionals in surface water, groundwater and water-quality hydrology. Hydrological design is an important aspect of permeable pavement design.
---
AMERICAN SOCIETY OF CIVIL ENGINEERS
The American Society of Civil Engineers (ASCE) was founded in 1852 and represents more than 145,000 members of the civil engineering profession and is the nation's oldest civil engineering society. In the last several years, the ASCE has established infrastructure and sustainability as strategic priorities, as the nation's infrastructure is in critical condition with a $3.6 trillion investment in infrastructure needed by 2020. The society is heavily involved in water resources, sustainable transportation and development. In addition to education, research and development of publications and design guidance for civil engineers, they also provide advocacy at the federal and state level. The design of both permeable and traditional commercial, municipal and industrial pavements is primarily performed by civil engineers.
The ASCE co-founded Envision™, a strategic alliance along with the Institute for Sustainable Infrastructure, a nonprofit organization co-founded by the American Society of Civil Engineers, the American Public Works Association, the American Council of Engineering Companies and Harvard University's Zofnass Program for Sustainable Infrastructure. Envision provides a holistic framework for evaluating and rating the community, environmental, and economic benefits of all types and sizes of infrastructure projects. It evaluates, grades, and gives recognition to infrastructure projects that use transformational, collaborative approaches to assess the sustainability indicators over the course of the project's life cycle.
The ASCE is committed to improving the nation's public infrastructure. To achieve that goal, they have developed the Report Card for American's Infrastructure which depicts the condition and performance of the nation's infrastructure in the familiar form of a school report card—assigning letter grades that are based on physical condition and needed fiscal investments for improvement. The ASCE has rated America's infrastructure as a D+ for 2013 and estimate a $3.6 trillon investment is needed in America's infrastructure by 2020.
ASCE Publishes Committee Report on Permeable Pavements
Permeable Pavements Task Committee
Edited by: Bethany Eisenberg, Leed AP, Kelly Collins Lindow, P.E., and David R. Smith
After more than five years of work, a design guidance manual on Permeable Pavements has been published. It was sponsored by the Low Impact Development Committee of the Urban Water Resources Research Council of the Environmental and Water Resources Institute of ASCE. This up-to-date book from ASCE is a comprehensive guide to permeable pavements for engineers, planners, landscape architects, municipalities, transportation agencies, regulatory agencies, and property owners planning to implement this best management practice for stormwater and urban runoff. A cornerstone for low impact development and sustainable site design, permeable pavements are considered a green infrastructure practice. They offer many environmental benefits, from reduced stormwater runoff and improved water quality to better site design and enhanced safety of paved surfaces.  This book offers a detailed overview of the typical permeable pavement systems and includes fact sheets, checklists, and real life case studies that help you to successfully incorporate this highly effective stormwater management system into your design projects. UNI-GROUP U.S.A.'s technical director, Harald von Langsdorff was a contributor on this project.
Fact sheets are included for porous asphalt, pervious concrete, permeable interlocking concrete pavement, and grid pavement and feature system descriptions, applications, benefits and information on site constraints/concerns.
The guide is available on the ASCE's website in digital format and also is available in a print version. Click here to order your copy.
AMERICAN SOCIETY OF CIVIL ENGINEERS NATIONAL STORMWATER BMP DATABASE: http://www.bmpdatabase.org/
AMERICAN SOCIETY OF CIVIL ENGINEERING VENDOR SEARCH: http://civilengineeringvendorsearch.com/Listing/Company/15848
ENVISION RATING SYSTEM: http://www.sustainableinfrastructure.org/rating/
AMERICA'S INFRASTRUCTURE REPORT CARD: http://www.infrastructurereportcard.org/
---
AMERICAN SOCIETY OF LANDSCAPE ARCHITECTS
The Environmental Protection Agency had initiated a national rulemaking process to establish a comprehensive program to reduce stormwater runoff from new development and re-development projects, and make other improvements to strengthen its stormwater program. During this rulemaking process, the EPA will evaluate sustainable green infrastructure design techniques that mimic natural processes to evapo-transpire, infiltrate and recharge, and harvest and reuse stormwater.

The EPA asked ASLA to collect case studies on projects that successfully and sustainably manage stormwater. ASLA members responded with 479 case studies from 43 states, the District of Columbia, and Canada. Not only do these projects showcase landscape architecture, they also demonstrate to policymakers the value of promoting green infrastructure policies. Green infrastructure and low-impact development (LID) approaches, which are less costly than traditional grey infrastructure projects, can save communities millions of dollars each year and improve the quality of our nation's water supply.
AMERICAN SOCIETY OF LANDSCAPE ARCHITECTS STORMWATER CASE STUDIES:www.asla.org/stormwateroverview.aspx
ONLINE GUIDE TO GREEN INFRASTRUCTURE: http://www.asla.org/greeninfrastructure.aspx
UNI MANUFACTURER PROJECTS
KANE COUNTY COUGARS EVENTS CENTER - UNILOCK CHICAGO
CHARLES CITY PERMEABLE STREETSCAPE, IOWA - UNILOCK CHICAGO
TRIANGLE PARKING LOT, STONE MOUNTAIN, GA - PAVESTONE
ST. AUGUSTINE CATHOLIC CHURCH, BRIGHTON, CO - PAVESTONE
MORTON ARBORETUM, LISLE, IL - UNILOCK CHICAGO
IOWA PILOT STREET - UNILOCK CHICAGO
---
AMERICAN RIVERS
American Rivers protects wild rivers, restores damaged rivers and conserves clean water for people and nature. Since 1973, American Rivers has protected and restored over 150,000 miles of rivers through advocacy efforts, on-the-ground projects and an annual "America's Most Endangered Rivers" campaign. Headquartered in Washington, DC, American Rivers has offices across the country and over 200,000 members, supporters and volunteers. American Rivers is focusing their efforts on stopping pollution from sewage spills and stormwater runoff. It encourages the use of green infrastructure as a first line of defense to meet multiple needs as lower cost and help communities and natural systems be better prepared for impacts of climate change. American Rivers advocates the use of green infrastructure practices such as rain gardens, green roofs and permeable pavements.
---
CENTER FOR WATERSHED PROTECTION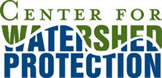 The Center for Watershed Protection is a non-profit organization dedicated to fostering responsible land and water management through applied research, direct assistance to communities, award-winning training and access to a network of experienced professionals. The center was founded in 1992 and is headquartered in Ellicott City, MD. They are national experts in stormwater and watersheds, offering webcasts on stormwater and watersheds and over 500 publication through their online library.
---
ECODISTRICTS

EcoDistricts is a nationally-expanded 501(c)3 organization that serves the growing number of innovative practitioners and policymakers who are making a demonstrable impact in your communities and helping to grow the global green neighborhood movement. The EcoDistricts Protocol is a simple tool developed by EcoDistricts that supports and rewards district-scale projects in two key areas: setting rigorous performance goals and institutionalizing effective "process management." At its core, the Protocol is a powerful "integrated design and delivery" process framework to align key stakeholders and investors interests, build robust governance, promote rigorous and holistic assessment, and accelerate catalytic district-scale projects over time. Each step of the EcoDistricts approach is built around an interrelated set of environmental, economic, and social performance areas: Equity, Health and Wellbeing, Energy, Water, Identity, Access and Mobility, Habitat and Ecosystem Function, and Materials Management.
http://ecodistricts.org/protocol/
---
GLOBAL GREEN USA

Global Green USA is the American affiliate of Green Cross International, founded by President Gorbachev, to foster a global value shift toward a sustainable and secure future. For 20 years, Global Green USA has been a national leader in advancing smart solutions to climate change that improve lives and protect our planet. They create transformative model projects and advance new policies that build sustainable and resilient communities and affordable housing and help local governments, schools, and public agencies integrate sustainable design, clean energy, and water reduction measures. See the RFP for community assistance grants for 2015.
http://www.globalgreen.org/what-we-do/green-cities/
---
GREENROADS
The Greenroads™ Rating System is a third-party, points-based system available to certify sustainable roadway and transportation infrastructure projects. The system provides metrics to measure the effect of design and construction practices which can be implemented on a project to earn points toward one of four certification awards. Greenroads Foundation is an independent, non-profit corporation that advances sustainability education and initiatives for transportation infrastructure. As the developer of the Greenroads Rating System, the Foundation manages the review and certification process for sustainable roadway and bridge construction projects in the U.S. and internationally. UNI-GROUP U.S.A. is a founding member of Greenroads.
PERMEABLE PAVEMENTS - Pavement Technologies Greenroads Manual
---
GREEN GLOBES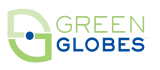 Green Globes® is an online green building rating and certification tool that is used primarily in Canada and the USA. Green Globes was developed by ECD Energy and Environment Canada, an arms-length division of JLL. Green Globes® is licensed for use by BOMA Canada (Existing Buildings) and the Green Building Initiative in the USA (New and Existing Buildings).
http://www.greenglobes.com/home.asp
---
INTERLOCKING CONCRETE PAVEMENT INSTITUTE

The Interlocking Concrete Pavement Institute (ICPI) was established in 1993 and many UNI Manufacturers were founding members. ICPI is a trade association representing the interlocking concrete pavement industry. Membership consists of paver producers, installers, and suppliers to the industry. ICPI engages in a broad range of technical, educational, marketing and government relations activities. It offers a library of technical publications, publications, project galleries and paver installation certification programs for both traditional and permeable interlocking pavements. Many of UNI Manufacturers, as well as our Technical Director, Harald von Langsdorff, offer ICPI training. As members of ICPI, we offer a number of their publications on our Downloads page for your convenience.
---
INTERNATIONAL GREEN CONSTRUCTION CODE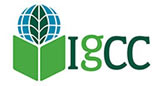 The IgCC is the first model code to include sustainability measures for the entire construction project and its site — from design through construction, certificate of occupancy and beyond. The new code is expected to make buildings more efficient, reduce waste, and have a positive impact on health, safety and community welfare.
http://www.iccsafe.org/CS/IGCC/Pages/default.aspx
---
INTERNATIONAL EROSION CONTROL ASSOCIATION
The International Erosion Control Association is a non-profit member organization that provides education and resource information for professionals in the erosion and sediment control industry. The organization is involved in the fields of surface water and stormwater management and offers web-based learning in stormwater management, pollution prevention, construction and compliance.
---
LOW IMPACT DEVELOPMENT CENTER
The Low Impact Development Center is a non-profit organization dedicated to the advancement of low impact development (LID), a comprehensive land planning and engineering design approach with the goal of maintaining and enhancing the pre-development hydrologic regime of urban and developing watersheds. The Low Impact Development Center is a leader in the development of best management practices fact sheets, LID national manuals, brochures and reports, LID presentations and design guidance and more.
http://www.lowimpactdevelopment.org/
LOW IMPACT DEVELOPMENT CENTER - STORMWATER URBAN DESIGN TOOLS: http://www.lid-stormwater.net/
LOW IMPACT DEVELOPMENT CENTER GREEN HIGHWAYS AND GREEN INFRASTRUCTURE: http://www.lowimpactdevelopment.org/green_highways.htm
LOW IMPACT DEVELOPMENT PUBLICATIONS: http://www.lowimpactdevelopment.org/publications.htm
LOW IMPACT DEVELOPMENT GREEN STREETS WEBSITE: http://www.lowimpactdevelopment.org/greenstreets/
LOW IMPACT DEVELOPMENT URBAN DESIGN TOOLS: http://www.lid-stormwater.net/

LOW IMPACT DEVELOPMENT WATERSHED BENEFITS OF PERMEABLE PAVERS: http://www.lowimpactdevelopment.org/qapp/lid_design/permeable_pavers/permpavers_benefits.htm
PICP FACT SHEET DESIGN PROFESSIONALS
---
NATURAL RESOURCES DEFENSE COUNCIL

The Natural Resources Defense Council is the nation's most effective environmental action group, with over 1.4 million members and over 350 lawyers, scientists and other professionals. They work with businesses, elected officials and community groups on issues such as climate change, pollution prevention, ensuring safe and sufficient water, and fostering sustainable communities.
NATURAL RESOURCES DEFENSE COUNCIL: The Green Edge - How Commercial Property Investment in Green Infrastructure Creates Value
The Green Edge: How Commercial Property Investment in Green Infrastructure Creates Value - Issue Brief
Getting the Green Out: Key Findings and Recommendations from NRDC Workshops on Promoting Green Stormwater Infrastructure on Commercial Property
NATURAL RESOURCES DEFENSE COUNCIL SAFE WATER:http://www.nrdc.org/water/default.asp

NATURAL RESOURCES DEFENSE COUNCIL ROOFTOP TO RIVERS: http://www.nrdc.org/water/pollution/rooftopsii/
NATURAL RESOURCES DEFENSE COUNCIL SUSTAINABLE COMMUNITIES: http://www.nrdc.org/sustainable-communities/
---
NATIONAL WATERSHED COALITION
The National Watershed Coalition is a non-profit organization comprised of national, regional, state and local organizations and associations that advocate dealing with national resource problems and issues using watersheds as the planning and implementation unit.
---
NONPOINT EDUCATION FOR MUNICIPAL OFFICIALS
Nonpoint Education for Municipal Officials (NEMO) was created in the early 1990s to provide information, education and assistance to local land use boards and commissions on how they can accommodate growth while protecting their natural resources and community character. By 1995, Connecticut NEMO had begun to assist colleagues in other states, and in October of 2000, met for the first time to share experiences and discuss ways to better collaborate. NEMO offers guidance and training on stormwater, low-impact development, TMDLs and more.
NATIONAL NETWORK: www.nemonet.uconn.edu
---
PAVESHARE

Paveshare is a living design curriculum on segmental concrete pavements for students and educators. It offers self-guided presentations with interactive animations and a studio project library that spans from concept to construction. Educators are encouraged to use the site to supplement their existing curriculum and students are encouraged to explore design and structural principles. Collaborators on this project include the University of Georgia, College of Environment and Design, the Interlocking Concrete Pavement Institute, and North Carolina State University College of Design.
---
PROJECT FOR PUBLIC SPACES
Project for Public Spaces (PPS) is a nonprofit planning, design and educational organization dedicated to helping people create and sustain public spaces that build stronger communities. Great streets are the backbone of successful communities. For more than three decades, PPS has been at the forefront of efforts to create streets that do more than just get people where they need to go, but also enhance and support the destinations they serve. Empowering communities to adopt a more holistic approach can bring businesses, housing and a sense of vitality back to downtown streets.
---
SCIENCE POLICY EXCHANGE AND SYRACUSE UNIVERSITY
"Green Infrastructure: Lessons from Science and Practice" is a project of the Science Policy Exchange (SPE) with Syracuse University. SPE is a consortium of six research institutions in the northeastern United States all dedicated to increasing the value of science to environmental decision-making. SPE was founded by Syracuse University, Cary Institute of Ecosystem Studies, The Ecosystems Center at MBL, Harvard Forest of Harvard University, Hubbard Brook Research Foundation, and University of New Hampshire. The findings expressed in this report are solely those of the authors.
Science Policy Exchange Green Infrastructure Report
To learn more about SPE visit: www.science-policy-exchange.org
---
SMART GROWTH NETWORK
The Smart Growth Network (SGN) supports the development of vibrant, healthy communities. The website is a project of NCAT, funded by a grant from the U.S. EPA's Office of Sustainable Communities. It was formed in response to increasing community concerns about new ways to grow that boost the economy, protect the environment and enhance community vitality. Over 40 organizations constitute SGN, including the American Institute of Architects, American Planning Association, American Society of Landscape Architects, Center for Neighborhood Technology, Institute of Transportation Engineers, National Association of Counties, National Association of Realtors, National Resources Defense Council, U.S. EPA, and the U.S. Forest Service, among many others. Goals of the Smart Grown Network includes mixed land usage, compact building design, walkable neighborhoods, creating a variety of transportation choices and preserving open space.
---
SUSTAINABLE SITES INITIATIVE

Originally co-established by the American Society of Landscape Architects and the University of Texas at Austin, the Sustainable Sites Initiative - the nation's first voluntary rating system for sustainable landscapes has been aquired by Green Business Certification, Inc., the certification body for the LEED green building program from USGBC. They are advocating for sustainable design with federal and state policy makers and agencies to encourage sustainable design practices. The ASLA acknowledged the importance of stormwater management by working with their membership to provide the EPA with nearly 500 case studies on projects that have successfully and sustainably managed stormwater with green infrastructure and low-impact development approaches. The case studies demonstrated that most projects were less costly than traditional gray infrastructure and would save communities millions of dollars each year, as well as improve water quality.
The Sustainable Sites Initiative™ (SITES®) is an interdisciplinary effort to transform land development and management practices towards regenerative outcomes. With that goal in mind, the SITES program has focused on developing a comprehensive, voluntary rating system for sustainable landscapes. Official recognition (or certification) of sustainable practices and landscape performance is based on objective and rigorous planning, design, construction, and maintenance criteria that has been developed through extensive research and input by a diverse group of technical experts, stakeholder organizations and the general public.
SITES v2 Rating System + Reference Guide
SITES® v2 is the most comprehensive system for developing sustainable landscapes. It is used by landscape architects, designers, engineers, architects, developers, policy-makers, and others to guide land design and development.
http://www.sustainablesites.org/rating-system
UNI MANUFACTURER PROJECTS
NATIONAL RENEWABLE ENERGY LABORATORY - PAVESTONE
MORTON ARBORETUM MEADOW LAKE - UNILOCK CHICAGO
NAVY PIER - UNILOCK CHICAGO
---
SUSTAINABLE TECHNOLOGIES EVALUATION PROGRAM

The Sustainable Technologies Evaluation Program (STEP) is a multi-agency initiative, led by the Toronto and Region Conservation Authority (TRCA). The program was developed to provide the data and analytical tools needed to support broader implementation of sustainable technologies and practices within a Canadian context.
A worksheet was developed by the Sustainable Technologies Evaluation Program, Toronto and Region Conservation Authority who have tested UNI® pavers in a number of projects. The worksheet is based on local costs and design for that area, though it may be useful from a comparison standpoint as it features a number of stormwater management practices that can be compared and there are separate costing sheets for bioretention, grass swales, green roof, infiltration chambers, infiltration trench, PICP and rainwater harvesting. When you select a specific stormwater practice, it opens other sheets for that practice that include design and cost information, maintenance and life cycle costs.
STEP LID ASSESSMENT OF LIFE CYCLE COSTS FOR LOW IMPACT DEVELOPMENT STORMWATER MANAGEMENT PRACTICES
www.dev.sustainabletechnologies.ca
http://dev.sustainabletechnologies.ca/wp/home/urban-runoff-green-infrastructure/low-impact-development/permeable-pavement/
---
TRANSPORTATION ALTERNATIVES DATA EXCHANGE - TrADE

At the Transportation Alternatives Data Exchange @ Rails-to-Trails Conservancy, we help stakeholders at the Federal, State, and local level understand and implement this program. Communities across America have access to Transportation Alternatives (TA) funds from the federal government to expand travel choice, strengthen the local economy, improve the quality of life, and protect the environment. The Transportation Alternatives program was established by Congress in 2012, and is funded through a proportional set-aside of the core Federal-aid Highway Program.
The Transportation Alternatives program was created and funded through federal transportation legislation. It is administered by the Federal Highway Administration, but  implemented by the states. States have flexibility in how the Transportation Alternatives program is administered. In particular, the Transportation Alternatives program combines three previously separate sources of transportation funding: Transportation Enhancements, the Recreational Trails Program, and Safe Routes to School. As states move forward with implementing the new Transportation Alternatives program, policies will vary from state to state regarding the arrangement of previous state policies concerning these antecedents.
TrADE @ RTC has created and compiled a variety of publications regarding Transportation Alternatives. All publications are available free of charge.
http://trade.railstotrails.org
Publications: http://trade.railstotrails.org/publications
State Information: http://trade.railstotrails.org/stateprofile
---
U.S. GREEN BUILDING COUNCIL AND LEED

Many cities, states and agencies within the federal government have adopted LEED® (Leadership in Energy and Environmental Design, a national green building assessment system developed by the U.S. Green Building Council USGBC) standards for public buildings. The LEED® green building assessment system has become increasingly popular with the North American design community since its inception in 1998. This voluntary building system for rating new and existing commercial, retail, institutional, educational, and residential buildings, as well as neighborhoods, evaluates environmental performance from a "whole building" perspective over the project's life cycle. Permeable pavements qualify for a significant number of LEED® credits and we are associate members. Our manufacturers projects have been featured in numerous LEED®-certified projects.
UNI Manufacturer Pavestone Project: Colorado School of Mines - LEED® Gold Certification
---
WATER ENVIRONMENT FEDERATION

The Water Environment Federation (WEF) is a not-for-profit association that has provided technical education and training for the world's water quality professionals since 1928 and has over 36,000 members. While previously much of WEF's focus was on water and wastewater treatment, stormwater has begun to play a more significant role in the organization and they now offer a number of resources on the subject. They have established a "Stormwater Pavilion" at WEFTEC, one of the largest industry shows in the world with over 20,000 attendees each year. They have recently begun publishing a new magazine "Stormwater Management Magazine" and have a website dedicated to stormwater (see below), that offers the latest news in the industry. Both sites offer an extensive array of publications, reports, educational materials, news, resources and more.
The Water Environment Federation (WEF) has announced the establishment of the WEF Stormwater Institute, a new venture to address the growing issue of stormwater and urban runoff. The institute will be housed within WEF to leverage the organization's existing leadership, breadth of membership, and varied partnerships with federal, state, and local entities responsible for managing stormwater issues. The WEF Stormwater Institute will serve as a center for excellence and a resource for stormwater practitioners and regulator communities. Stormwater is the only growing source of water pollution in many watersheds throughout North America. As urban areas grow and more severe weather occurs, the issue of stormwater management will only increase in importance.
http://wefstormwaterinstitute.org/
NATIONAL GREEN INFRASTRUCTURE CERTIFICATION PROGRAM
Initiated under the leadership of DC Water and the Water Environment Federation, the National Green Infrastructure Certification Program (NGICP) sets national certification standards for green infrastructure (GI) construction, inspection, and maintenance workers. Designed to meet international best practice standards, the certification advances the establishment of sustainable communities by promoting GI as an environmentally and economically beneficial stormwater management option, supporting the development of proficient green workforces, and establishing a career path for skilled GI workers.
Permeable pavements
Permeable pavements consist of a permeable, structural surface course with very small "holes" or voids in it, which is installed over an engineered, uncompacted storage bed. Stormwater passes through the surface course and then is temporarily stored to allow infiltration into the soil beneath the storage bed. The permeable surface course can be made of porous asphalt, pervious concrete, permeable interlocking concrete pavers, or reinforced turf/gravel. Permeable pavements are available now for parking lots, parking lanes, low-speed residential streets, alleys, walking trails, sidewalks, playgrounds, etc.
National Green Infrastructure Certification Program


---
WHOLE BUILDING DESIGN GUIDE - NATIONAL INSTITUTE OF BUILDING SCIENCES

The WBDG is the only web-based portal providing government and industry practitioners with one-stop access with up-to-date information on a wide range of building-related guidance, criteria and technology from a whole building perspective. It is a collaborative effort among federal agencies, private sector companies, non-profit organizations and educational institutions.
LOW IMPACT DEVELOPMENT TECHNOLOGIES
www.wbdg.org/resources/lidtech.php?r=mod_se
www.wbdg.org/resources/lidsitedesign.php
Technote Permeable Pavement Systems
Federal Green Construction Guide for Specifiers - Porous Paving: www.wbdg.org/ccb/browse_doc.php?d=8080