Green and Low Impact Development Rating Systems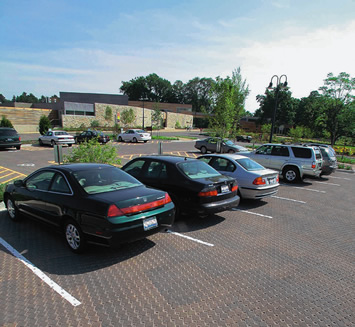 Since 1998, when the the U.S. Green Building Council USGBC) created LEED® (Leadership in Energy and Environmental Design, a national green building assessment system) many other agencies and organizations have created their own green and sustainable rating systems for buildings, landscapes, and even roadways and highways. There are currently over 65,000 registered or certified LEED® commercial projects worldwide encompassing over 12 billion gross square feet and over 140,000 residential units.
Landscape architects, architects, engineers and other design professionals are increasingly using LEED®, as well as Green Globes®, Sustainable Sites™, Greenroads™ and Envision™ to register and certify their projects.
Sustainability, green infrastructure (GI) and low impact development (LID) are hallmarks of these rating systems and stormwater management is an integral component. Permeable pavements, such as our Eco-Stone® Family of Permeable Pavers, are suggested as one of the ten common LID practices and are widely used in GI streetscape and parking projects. The EPA is recommending the use of LID and GI to manage stormwater runoff and has developed an extensive number of website pages, references and guidance documents on the subject. Please see our EPA page for a comprehensive list.
In addition, most states and many municipalities have developed low impact and green infrastructure programs and governing guidance. Please visit our Green Infrastructure and Low Impact Development, Organizations, Stormwater Green Infrastructure and Guidance, Incentives, Credits and Rebates, Links and Federal Agencies pages for more information.
We've included some information on these rating systems below with links to their sites where design professionals can submit their projects for certification or recognition.
---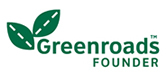 The Greenroads™ Rating System is a third-party, points-based system available to certify sustainable roadway and transportation infrastructure projects. The system provides metrics to measure the effect of design and construction practices which can be implemented on a project to earn points toward one of four certification awards. Greenroads Foundation is an independent, non-profit corporation that advances sustainability education and initiatives for transportation infrastructure. As the developer of the Greenroads Rating System, the Foundation manages the review and certification process for sustainable roadway and bridge construction projects in the U.S. and internationally. UNI-GROUP U.S.A. is a founding member of Greenroads.
Website: https://www.greenroads.org/
Project Screening Form: https://www.greenroads.org/976/free-project-screening.html
---

LEED® (Leadership in Energy and Environmental Design, a national green building assessment system developed by the U.S. Green Building Council USGBC) standards for public buildings have been adopted by many cities, states and agencies within the federal government. The LEED® green building assessment system has become increasingly popular with the North American design community since its inception in 1998. This voluntary building system for rating new and existing commercial, retail, institutional, educational, and residential buildings, as well as neighborhoods, evaluates environmental performance from a "whole building" perspective over the project's life cycle. Permeable pavements qualify for a significant number of LEED® credits and we are associate members. Our manufacturers projects have been featured in numerous LEED®-certified projects.
Website: http://www.usgbc.org/
UNI Manufacturer Pavestone Project: Colorado School of Mines - LEED® Gold Certification
---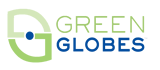 Green Globes® is an online green building rating and certification tool that is used primarily in Canada and the USA. Green Globes was developed by ECD Energy and Environment Canada, an arms-length division of JLL. Green Globes® is licensed for use by BOMA Canada (Existing Buildings) and the Green Building Initiative in the USA (New and Existing Buildings). There are Green Globes« modules for:
New Construction/Significant Renovations
Commercial Interiors (i.e. Office Fit-ups)
Existing Buildings (offices, multi-residential, retail, health care, light industrial)
The Green Globes® New Construction assessment can be used for a wide range of commercial, institutional and multi-residential building types including offices, school, hospitals, hotels, academic and industrial facilities, warehouses, laboratories, sports facilities and multi-residential buildings.
Website: http://www.thegbi.org/
Webinar schedules: http://www.thegbi.org/live-webseminars/
---

Originally co-established by the American Society of Landscape Architects and the University of Texas at Austin, the Sustainable Sites Initiative - the nation's first voluntary rating system for sustainable landscapes has been aquired by Green Business Certification, Inc., the certification body for the LEED green building program from USGBC. They are advocating for sustainable design with federal and state policy makers and agencies to encourage sustainable design practices. The ASLA acknowledged the importance of stormwater management by working with their membership to provide the EPA with nearly 500 case studies on projects that have successfully and sustainably managed stormwater with green infrastructure and low-impact development approaches. The case studies demonstrated that most projects were less costly than traditional gray infrastructure and would save communities millions of dollars each year, as well as improve water quality.
The Sustainable Sites Initiative™ (SITES®) is an interdisciplinary effort to transform land development and management practices towards regenerative outcomes. With that goal in mind, the SITES program has focused on developing a comprehensive, voluntary rating system for sustainable landscapes. Official recognition (or certification) of sustainable practices and landscape performance is based on objective and rigorous planning, design, construction, and maintenance criteria that has been developed through extensive research and input by a diverse group of technical experts, stakeholder organizations and the general public.
SITES v2 Rating System + Reference Guide
SITES® v2 is the most comprehensive system for developing sustainable landscapes. It is used by landscape architects, designers, engineers, architects, developers, policy-makers, and others to guide land design and development.
Website: http://www.sustainablesites.org/
SITES V2 Rating System and Reference Guide
UNI MANUFACTURER PROJECTS
NATIONAL RENEWABLE ENERGY LABORATORY - PAVESTONE
MORTON ARBORETUM MEADOW LAKE - UNILOCK CHICAGO
---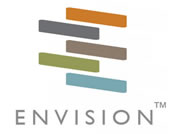 Envision™ is the product of a strategic alliance among several organizations, including the Institute for Sustainable Infrastructure, a nonprofit organization co-founded by the American Society of Civil Engineers, the American Public Works Association, the American Council of Engineering Companies and Harvard University's Zofnass Program for Sustainable Infrastructure. Envision provides a holistic framework for evaluating and rating the community, environmental, and economic benefits of all types and sizes of infrastructure projects. It evaluates, grades, and gives recognition to infrastructure projects that use transformational, collaborative approaches to assess the sustainability indicators over the course of the project's life cycle.
Envision™ can be used by infrastructure owners, design teams, community groups, environmental organizations, constructors, regulators, and policy makers to:
Meet sustainability goals.
Be publicly recognized for high levels of achievement in sustainability.
Help communities and project teams to collaborate and discuss, "Are we doing the right project?" and, "Are we doing the project right?".
Make decisions about the investment of scarce resources.
Include community priorities in civil infrastructure projects.
The Envision™ tools help the project design team:
Assess costs and benefits over the project lifecycle.
Evaluate environmental benefits.
Use outcome-based objectives.
Reach higher levels of sustainability achievement.
Envision™ has assessment tools that can be used for infrastructure projects of all types, sizes, complexities, and locations.
Website: http://www.sustainableinfrastructure.org/rating/
---
ECODISTRICTS
EcoDistricts is a nationally-expanded 501(c)3 organization that serves the growing number of innovative practitioners and policymakers who are making a demonstrable impact in your communities and helping to grow the global green neighborhood movement. The EcoDistricts Protocol is a simple tool developed by EcoDistricts that supports and rewards district-scale projects in two key areas: setting rigorous performance goals and institutionalizing effective "process management." At its core, the Protocol is a powerful "integrated design and delivery" process framework to align key stakeholders and investors interests, build robust governance, promote rigorous and holistic assessment, and accelerate catalytic district-scale projects over time. Each step of the EcoDistricts approach is built around an interrelated set of environmental, economic, and social performance areas: Equity, Health and Wellbeing, Energy, Water, Identity, Access and Mobility, Habitat and Ecosystem Function, and Materials Management.
http://ecodistricts.org/protocol/
---
Quick Links
Tags: Interlocking concrete pavers, sustainable pavements, UNI Pavers, permeable pavers, PICP, green infrastructure, low impact development, green streets