State and Municipal Stormwater and Green Infrastructure Guidance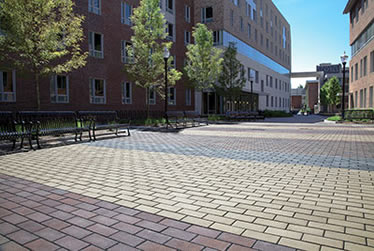 Most states and many municipalities across the country now offer stormwater, low impact development and/or green infrastructure design guidance manuals and more are under development. Most of this information includes permeable and porous pavements as part of their best management practices. We've done the research for you and provide a number of these here for your easy reference. We will add new information as it becomes available, so check back for new entries. The information is listed by state name.
Many states and municipalities offer incentive and credit programs for utilizing technologies and practices to manage stormwater and meet green infrastructure and low impact development goals. For a list of these programs, click here.
If you are a municipality or state that offers stormwater, green infrastructure or low impact development guidance and are not listed here, please let us know and we will add you to our reference list.
General State or Municipal Guidance and Reference
City Parks are a Smart Investment for America's Health, Economy & Environment - NEW!
Nonpoint Education for Municipal Officials - National Low Impact Development Atlas
Catalog of Green Infrastructure and Stormwater Finance Publications - University of North Carolina
Local Government Stormwater Financing Manual
Resilient Cities Report - Storm-Ready Cities
Banking On Green: A Look at How Green Infrastructure Can Save Municipalities Money and Provide Economic Benefits Community-wide
Eco-Districts - Protocol Executive Summary and Protocol
Coastal Stormwater Management Through Green Infrastructure - EPA
Science Policy Exchange and Syracuse University - Green Infrastructure - Lessons from Science and Practice
EPA - Green Long-Term Control Plan-EZ Template - A Planning Tool for Combined Sewer Overflow in Small Communities