Industry Articles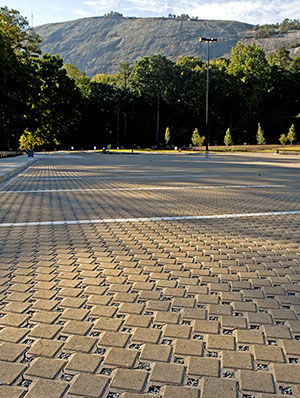 As the premier manufacturing group in North America, many of our producers projects have been written about in industry magazines. The projects range from traditional concrete paver applications such as the Port of Baltimore to permeable interlocking concrete paver applications, including Colorado School of Mines, Glen Brook Green - Jordan Cove, Autumn Trails, Seneca College, Cascades Park, and Chicago Green Alleys.

For your convenience, a number of articles are available in PDF format and are included among the list below. These articles are also available on our Downloads page where you can also download design manuals, case studies, research papers, installation and specification information and more.

UNI Manufacturer Project Articles
Franklin D. Roosevelt State Park Makes a Big Splash
Stormwater Magazine
Berkeley's First Permeable Street Renews Old Roadway
Landscape Architect & Specifier News
Pendleton Multiway Boulevard Wins Multiple Awards
Stormwater Magazine
Cleveland Clinic Protects Wetlands with Permeable Pavers
Stormwater Magazine
Popular & Permeable
Erosion Control Magazine
Peterson Air Force Paves the Way
Erosion Control Magazine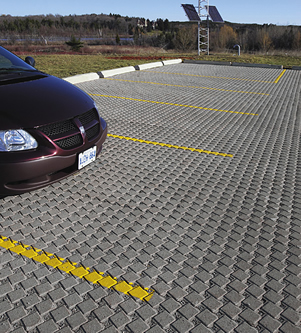 When the Snow Melts
Stormwater Magazine
Landscape Online
Permeable Pavers Transform Walkways and Parking Lots
Landscape Online
University Interprets "Mean Green" Literally in Stadium Renovations
Landscape Online
Achieving Silver at Brown Hall
Stormwater Magazine
Mary Bartelme Park and Playground
Landscape Architect & Specifier News - Brad Swanson, Unilock Chicago

Beautiful pavers serve purpose, handle storm water runoff
Air Force Space Command

Buckingham Fountain Stays Pink While Going Green
Landscape Architect & Specifier News - Brad Swanson, Unilock Chicago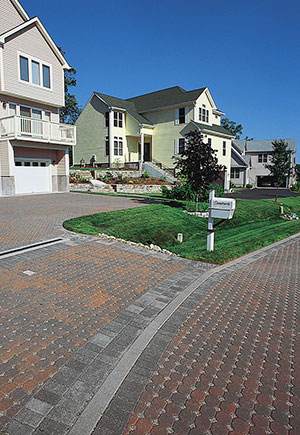 Plant-Friendly Paving Lets Water Seep Through
Special to the Washington Post - Jeanne Huber
Municipal Sewer and Water
Where Green Hits Beyond the Baseball Field - Lea Radick
UNI Manufacturer - Unilock Chicago
Permeable Pavements Now in First Port Application
UNI Manufacturer - Unilock New York
Unilock Pavers Selected for Chicago Project
Stormwater Magazine

Port of Baltimore Finishes a Project Triple Header

Research Demonstrates Performance of Permeable Interlocking Concrete Pavements - High Impact Results from Low Impact Development
UNI Manufacturer - Ideal Concrete Block Company

Advances in Porous Pavement
Stormwater Magazine


Stormwater Magazine
Federal Highwas Administration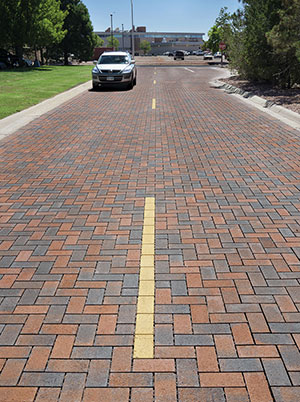 Porous Pavements Q & A
Stormwater Magazine
Latest Permeable Pavement Research and Findings
Adapting Full Depth Permeable Pavement for Highway Shoulders and Urban Roads for Stormwater Runoff Management
Stormwater Magazine
ASCE Forms Standard Committee for Permeable Interlocking Concrete Pavements
Stormwater Magazine
Green Infrastructure, Low Impact Development
Report: Green Infrastructure Saves Money While Improving Clean Water
Stormwater Magazine
EPA Launches New Strategy to Promote Use of Green Infrastructure for Environmental and Economic Benefit
Stormwater Magazine
EPA's Stormwater Calculator Helps Manage Runoff
Stormwater Magazine
Permeable Pavers - Reduce Runoff thru Pervious Layers
Washington Department of Ecology
Interlocking Concrete Pavement Magazine Articles
Small, Quiet Town Quietly Eliminates Stormwater Runoff with PICP

UNI Manufacturer - Unilock Chicago

A Breath of Fresh Air
UNI Manufacturer - Unilock Chicago

Buckingham Fountain Restoration, Grant Park, Chicago
UNI Manufacturer - Unilock Chicago

Design Professional Office Sets PICP Example
UNI Manufacturer - Unilock Ohio
Earth Rangers Sustains Nature with Permeable Pavers
UNI Manufacturer - Unilock Ltd.
Grand Slam for the Environment at a Major Base Ball Field
UNI Manufacturer - Unilock Chicago

Autumn Trails Pioneers PICP in Streets
UNI Manufacturer - Unilock Chicago

Cold Climate Performance of Permeable Pavers
UNI Manufacturer - Unilock Ltd.

Permeable Pavers Score a Triple Double in Bloomington's Cascades Park
UNI Manufacturer - Unilock Chicago

Portland Tries Permeable Interlocking Concrete Street Pavements
UNI Manufacturer - Mutual Materials

The Role of Joint Filling Materials in Permeable Interlocking Pavements
Research by Dr. Soenke Borgwardt

ASCE Releases National Standard on Structural Design of Interlocking Concrete Pavement

US EPA Tests Permeable Pavements

Bedding Sand Selection for Interlocking Concrete Pavements in Vehicular Applications

Installation of Concrete Pavers on Steeply Sloped Residential Driveways and Streets

Maximizing LEED® Credits with Segmental Concrete Pavement

Skid Resistance of Concrete Pavers

Edge Restraint FAQs
Tags: Permeable pavers, pervious pavement, porous pavement, sustainability, stormwater management, green infrastructure, PICP, concrete pavers, concrete interlocking pavers