Research and References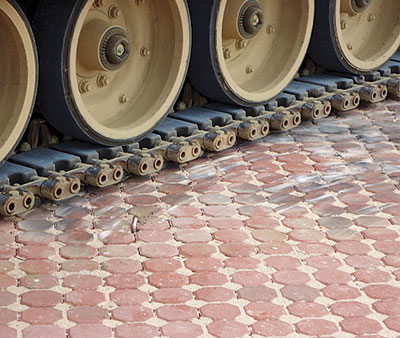 UNI-GROUP U.S.A. has been at the forefront of product development and technical research for over 30 years to offer engineers, architects, and landscape architects the latest in industry advancements in the design of interlocking concrete pavements. We've included a synopsis of a select number of research papers and articles from around nation and the world. If you would like to order any of the research papers listed below, click here.

We also have many more references and research papers on permeable and traditional interlocking pavers, as well as a number of references and resources relating to permeable and traditional interlocking concrete pavers from agencies and organizations such as the Environmental Protection Agency, Low Impact Development Center, U.S. Green Building Council, Nonpoint Education for Municipal Officials, ASCE, ASLA Sustainable Sites and more. Click on the Resources tab above to learn more. Visit our Downloads page to browse our large selection of files. We also provide an extensive list of informational links, articles and case studies for reference as well.

Our UNI Eco-Stone Permeable Interlocking Concrete Pavement Design Guide & Research Summary includes a synopsis and outline of many research articles that have been published on PICP. Please visit our Literature and Manuals page for additional comprehensive research design manuals by Texas A & M, and Rollings & Rollings Engineering.
Books and Design Guidance


ASCE Permeable Pavement Design Guidance Now Available
Permeable Pavements is an essential reference for engineers, planners, landscape architects, municipalities, transportation agencies, regulatory agencies, and property owners planning to implement this best management practice for stormwater and urban runoff. The report details all types of permeable, pervious and porous pavements and includes structural and hydrological design considerations and guidance. The report represents hundreds of hours of discussion and in-depth reviews of industry research by a committee of civil engineers, city and state regulators, the U.S. EPA and pavement industry representatives. The undertaking has also led to the creation of a c comprehensive library of technical papers. UNI-GROUP U.S.A.'s technical director, Harald von Langsdorff was a contributor on this project.
Sponsored by the Low Impact Development Committee of the Urban Water Resources Research Council of the Environmental and Water Resources Institute of ASCE Permeable Pavements is a comprehensive resource for the proper design, construction, and maintenance of permeable pavement systems that provide a transportation surface and a best management practice for stormwater and urban runoff. A cornerstone for low impact development (LID) and sustainable site design, permeable pavements are considered a green infrastructure practice. They offer many environmental benefits, from reduced stormwater runoff and improved water quality to better site design and enhanced safety of paved surfaces.
The design guide is available in print and digital editions. Please visit: http://ascelibrary.org/doi/book/10.1061/9780784413784
Structural Design of Interlocking Concrete Pavement for Municipal Streets and Roadways
This Standard establishes guidelines for developing appropriate pavement structures for various traffic and subgrade conditions. Interlocking concrete pavers can provide a durable and effective pavement system, but as with any pavement, proper design, construction, and maintenance procedures are required. This standard applies to paved areas subject to applicable permitted axle loads and carrying up to 10 million 80-kN equivalent single-axle loads (ESALs). The standard provides preparatory information for design, key design elements, design tables for pavement equivalent structural design, construction considerations, applicable standards, definitions, and best practices. This standard will be of interest to highway engineers, transportation officials, and planners.
Available in print and digital editions. Please visit: http://ascelibrary.org/doi/book/10.1061/9780784411254
Porous Pavements
Bruce K. Ferguson, FASLA
This book provides a comprehensive overview of all types of porous pavements. The book, at 600 pages is the first of its kind on the sole subject of porous pavements. The book includes information on porous pavement installation, pavement structure, hydrology, performance, and maintenance, as well as extensive references. It also includes 310 photos, charts, tables, and diagrams. The book is highly recommended for design professionals, developers, planning and environmental commissions, and students. You may order this book from Amazon.com.
Design and Construction of Interlocking Concrete Block Pavements
Brian Shackel, P.hD. Written by a recognized authority in the field, the book summarizes the history of segmental paving and discusses both the advantages and limitations of this form of construction. The wide range of block pavement applications is illustrated by reference to projects around the world. The technology of block paving is then systematically outlined and procedures for the design of roads, municipal applications and industrial pavements are presented and critically evaluated. These procedures are supported by specifications for the materials and methods of installation. Detailed descriptions of construction and maintenance techniques are given. The three main features that this book provides are: a wide ranging review of research into the in-service of block pavements; comprehensive summary of design procedures for pedestrian areas, roads, airports and industrial pavements; illustrations of a range of block paving applications around the world. Available at Amazon.com.
Tags: Interlocking concrete pavers, heavy-duty pavers, industrial pavements, municipal pavements, commercial pavements, UNI Pavers, permeable pavers, PICP, concrete paver research, porous pavements, pervious pavements
---
Permeable Pavement Research
PERFORMANCE ASSESSMENT TEMPLATE FOR EVALUATING INNOVATIVE STORMWATER MANAGEMENT PRACTICES AT IMAX HEAD OFFICE, MISSISSAUGA, ON
Credit Valley Conservation, Ontario
The parking lot retrofit at the IMAX Headquarters in Mississauga presents the opportunity to demonstrate and study the performance of several LID systems in a commercial/industrial application. The purpose of this report is to present the experimental design and monitoring plan which will be executed by the Credit Valley Conservation Authority (CVC) in partnership with the University of Guelph. The report includes background information for the project as well as a brief review of LID performance monitoring literature. Research objectives, research phasing, data collection and planned analysis methods will be outlined and explained further in this report. Eco-Optiloc® pavers were utilized for this project.
---
PERMEABLE SURFACES STORMWATER MANAGEMENT FEASIBILITY STUDY - WONDERLAND POWER CENTRE LONDON, ONTARIO
Daniel Bittman, Aniruddha Dhamorikar, Steven Dixon, Jenna Simpson and Syed Zaidi - Graduate Students, University of Western Ontario
The City of London, Ontario asked graduate students at the University of Western Ontario to undertake a feasibility study on the use of permeable surfaces for stormwater management and evaluate the durability, net water reduction, and financial feasibility of permeable surfaces compared to conventional materials. The Wonderland Power Centre was used for the purposes of the study.
---

EVALUATION OF PERMEABLE PAVEMENTS IN COLD CLIMATES
Kortright Centre, Vaughan, Ontario
Sustainable Technologies Evaluation Program (STEP)
Jennifer Drake and Andrea Bradford, University of Guelph, School of Engineering and Tim Van Seters and Glenn MacMillan, Toronto and Region Conservation
Permeable pavements (PP) are one of several Low Impact Development practices that are being used to treat runoff and help increase infiltration in an effort to reproduce the pre-development hydrologic regime. Since PPs replace conventional asphalt, they are ideally suited to older built-up areas that lack
stormwater management and have little to no space for conventional stormwater facilities. They can also be cost effective in new development areas where runoff reductions from infiltration can reduce or eliminate the need for sewer infrastructure beneath the pavement. This three-year study advances knowledge about the performance of PPs under Ontario climatic and
geologic conditions by evaluating the functional, hydraulic and water quality effectiveness of three types of PPs and conventional asphalt. In addition, the study assesses the benefits of using PPs in areas with low permeability native soils, identifies critical cold climate factors that may influence performance, and compares the effectiveness of alternative pavement cleaning practices. Eco-Optiloc® pavers were utilized for this project.
---

FINAL REPORT ON A COLD CLIMATE PERMEABLE INTERLOCKING CONCRETE PAVEMENT TEST FACILITY AT THE
UNIVERSITY OF NEW HAMPSHIRE STORMWATER CENTER
Robert M. Roseen, D.WRE, PE., PhD., Timothy A. Puls, EIT, James J. Houle, CPSWQ, and Thomas P. Ballestero, PE, P.hD.
University of New Hampshire Stormwater Center (UNHSC) completed a two year field verification study of a permeable interlocking concrete pavement (PICP) stormwater management system. The purpose of this study was to evaluate the cold climate functionality of a PICP in an institutional setting. Monitoring took place from October 2010 through April 2012 on the University of New Hampshire (UNH) main campus in Durham, NH. The installation
converted Hood House Drive and adjoining J Lot from a standard asphalt surface to a PICP system in the summer of 2010. The pre-existing condition included no stormwater control measures and conveyed surface runoff into the municipal storm sewer.
---


STORMWATER RUNOFF AND EXPORT CHANGES WITH DEVELOPMENT IN A TRADTIONAL AND LOW IMPACT SUBDIVISION
Michael E. Dietza, and John C. Clausen - Department of Environment and Society, Utah State University, Logan, UT and Department of Natural Resources Management and Engineering, University of Connecticut, Storrs, CT
In this study, stormwater runoff and pollutant concentrations were measured as development progressed in both a traditional development, and a development that used low impact development techniques. Increases in total impervious area in each watershed were also measured. Regression relationships were developed between total impervious area and stormwater runoff/pollutant export. Significant, logarithmic increases in stormwater runoff and nitrogen and phosphorus export were found as development occurred
in the traditional subdivision. The increases in stormwater runoff and pollutant export were more than two orders of magnitude. TN and TP export after development was consistent with export from other urban/developed areas. In contrast, stormwater runoff and pollutant export from the low impact subdivision remained unchanged from pre-development levels. TN and TP export from the low impact subdivision were consistent with export values from forested watersheds. The results of this study indicate that the use of low impact development techniques on a watershed scale can greatly reduce the impacts of development on local waterways. Eco-Stone® was utilized for this project.
---
CHARACTERIZATION OF LONG-TERM SOLIDS REMOVAL AND CLOGGING PROCESSES IN TWO TYPES OF PERMEABLE PAVEMENT UNDER COLD CLIMATE CONDITIONS
B. van Duin, C. Brown, A. Chu, J. Marsalek and C. Valeo - Department of Civil Engineering, Schulich School of Engineering, University of Calgary, Westhoff Engineering Resources, Alberta, Canada and Urban Water Management Project, National Water Research Institute, Environment Canada, Ontario, Canada
This paper summarizes the approach to, and findings of, a study investigating the processes and characteristics of solids removal and clogging in two types of permeable pavements: UNI Eco-Stone® and porous asphalt, conducted in Calgary, Alberta, Canada. The objectives of this research were to establish regional data on the long-term performance of these two types of permeable pavements with respect to hydraulic performance and water quality enhancement, and advancing the understanding of the mechanisms and processes of solids removal and clogging of permeable pavement structures. Field installations as well as laboratory models replicating 20 years of sediment loadings were used to measure the pavement's hydraulic and water quality responses to a simulated runoff influent that was loaded with a known quantity and size distribution of a representative road sediment. The effects of proposed maintenance activities, and winter road sanding on hydraulic performance were also investigated. Study results showed that UNI Eco-Stone® was more effective at retaining its surface infiltration capacity, and also showed a greater promise to recover its infiltration capacity through maintenance.
---


INTERLOCKING CONCRETE BLOCK PAVEMENTS AT HOWLAND HOOK MARINE TERMINAL
Walter E. Sieglen Jr.* and Harald von Langsdorff - 8th International Conference on Concrete Block Paving, San Francisco, CA
The Port Authority of New York and New Jersey has constructed the first port
pavement in North America that includes both impermeable and permeable
interlocking concrete block pavements for container handling equipment.
Located in the northwest corner of Staten Island in New York City, the Howland
Hook Marine Terminal expanded the existing container yard by approximately 5 ha (12 acres) in an area with a subgrade that is subject to failure due the presence of gypsum. Interlocking concrete block pavement (ICBP) was elected for resistance to container loads, particularly damage at corner castings, and because of the potential subgrade problems. The Port Authority and several other American ports have constructed millions of square feet of pavement with ICBP. This paper presents information on the selection, design, and construction of the ICBP and PICBP and the experience during the initial container yard operations. This project features UNI-Stone® and Ecoloc®.
---
DESIGN OF PERMEABLE PAVING SUBJECT TO TRAFFIC
Brian Shackel, P.hD. - 8th International Conference on Concrete Block Paving, San Francisco, CA
Permeable paving offers significant benefits over conventional pavements in terms of sustainability and environmental impact. Such pavements need to be designed not only to carry traffic but also to manage runoff, infiltration and pollutant transport. They, therefore, present new technical problems and challenges to pavement designers that are not covered by conventional pavement design methods. In particular the selection, specification and
characterization of the materials used in the surface, base and sub-base of permeable pavements require designers to modify existing design methodologies to facilitate water movement through the pavements whilst maintaining satisfactory serviceability under traffic in saturated conditions.
The concepts of permeable pavement design are outlined and the need to integrate with Water Sensitive Urban Design principles is emphasized. Progress in the characterization and development of permeable pavement materials is described and current design data are assessed.
Overall, there is now sufficient data to allow the design of PICP for all types of application to proceed with confidence but, especially in the area of stormwater mitigation, the existing methods tend only to address site-specific water management and do not integrate with the catchment management procedures and water quality software now in routine use by municipal engineers. Overall the stormwater design must calculate or nominate retention and detention as required, predict outflows to the surrounding catchment, integrate as a node in existing catchment management procedures and
software and be compatible with water quality monitoring programs.
PROOF OF A CONCEPT FOR PERMEABLE INTERLOCKING CONCRETE PAVERS DESIGNED FOR RAPID RESTORATION OF INFILTRATION
William James, CHI, Guelph, ON and Harald von Langdorff, F. Von Langsdorff Licensing Limited, Caledon, ON. Contact: bill@chiwater.com
Where clogging of drainage cells in permeable interlocking concrete pavers (PICPs) is dominantly in the upper parts of the filter media, as it is in most cases, the cells in special PICPs may be very rapidly cleaned (and restored), provided that the PICP design is dovetailed to the surficial fluid mechanics of the street cleaning equipment. PICPs described in this paper have special-purpose cupules designed and made for rapid cleaning, connected to drainage conduits designed for and providing high infiltration. Cupules facilitate rapid and thorough removal by routine street cleaning equipment operating at reasonable speeds. Geometry of the resulting drainage cell also meets the requirements of the American Disability Act as well as unstated requirements for mass production. To develop these special PICPs – denoted RCPP (Rapidly Cleaned Permeable Pavers) - experiments were carried out in Guelph, Ontario. In the experiments, the independent variables were: V speed of cleaning equipment over the pavement; theta angle of the cleaning jets; v air velocity in the jets; d and phi geometry of the cupules; w width of drainage conduit; and G gradation of the filter media. S, the ratio of mass of removed and captured to original mass of cell filter media (plus filtrate), is the dependent variable. Results obtained in a laboratory rig show that, for the chosen geometries, complete removal S = 1.0 is easily achieved at almost any reasonable speed V. The essential result is that particulates and pollutants associated with them are readily captured from these new RCPP by routine regenerative-air street cleaning equipment.
---
PERMEABLE SHOULDERS WITH STONE RESERVOIRS
Requested by American Association of State Highway and Transportation Officials (AASHTO) - Standing Committee on the Environment
By David Hein P.Eng., Eric Strecker, P.E., Aaron Poresky, P.E., Dr. Robert Roseen, P.E., and Marie Venner
The objective of this study is to evaluate the suitability of using permeable pavement for roadway shoulder applications. Permeable pavement systems are designed to minimize environmental impacts, stormwater runoff, and flooding and to treat or remove pollutants by allowing stormwater to infiltrate through the pavement in a manner similar to pre-development hydrologic conditions.
State Departments of Transportation (DOTs) and other municipal organizations have expressed interest in permeable shoulders to assist in the overall management of stormwater. Water from the surface of the roadway would flow into the permeable shoulder into a stone reservoir to temporarily store and treat runoff before infiltration into the roadway subgrade soils and/or discharge to other stormwater conveyance and treatment systems. The primary benefits of permeable pavements are to reduce stormwater runoff volume, reduce stormwater runoff peak flows, reduce surface ponding, reduce stormwater pollutant load, decrease downstream erosion and increase groundwater recharge.
---

WINTER PERFORMANCE OF INTER-LOCKING PAVERS - STORMWATER QUANTITY AND QUALITY
Jian Huang, Caterina Valeo, Jianxun He and Angus Chu
University of Calgary, University of Victoria, Lake Head University
This study examined the effectiveness of open-joint inter-locking pavers in a
permeable pavement in cold (winter) conditions. A field-scale inter-locking paver cell (UNI Eco-Optiloc®) was built to evaluate the hydraulic performance and water quality improvements experienced during freeze-thaw and frozen conditions in Calgary, Alberta, Canada. Hydraulic performance was assessed using stormwater runoff reduction (peaks and volumes) and surface infiltration capacity. Water quality performance for removal of total suspended solids (TSS), total nitrogen (TN), total phosphorous (TP) and three heavy metals: copper, lead and zinc, was assessed. Results from the study demonstrated that the inter-locking pavers were effective in attenuating stormwater runoff peak volumes.
---
THE USE OF REFLECTIVE AND PERMEABLE PAVEMENTS AS A POTENTIAL PRACTICE FOR HEAT ISLAND MITIGATION AND STORMWATER MANAGEMENT
H Li, J T Harvey, T J Holland and M Kayhanian
University of California Pavement Research Center, Department of Civil and
Environmental Engineering, University of California, Davis, CA and California Department of Transportation
To help address the built environmental issues of both heat island and stormwater runoff, strategies that make pavements cooler and permeable have been investigated through measurements and modeling of a set of pavement test sections. The investigation included the hydraulic and thermal performance of the pavements. The permeability results showed that permeable interlocking concrete pavers have the highest permeability (or infiltration rate, 0.5 cm sô€€€1). The two permeable asphalt pavements showed the lowest permeability, but still had an infiltration rate adequate to drain rainwater without generating surface runoff during most typical rain events in central California. An increase in albedo can significantly reduce the daytime high surface temperature in summer. Permeable pavements
under wet conditions could give lower surface temperatures than impermeable pavements. A separate and related simulation study performed by UCPRC
showed that full depth permeable pavements, if designed properly, can carry both light-duty traffic and certain heavy-duty vehicles while retaining the runoff volume captured from an average California storm event. These preliminarily results indicated the technical feasibility of combined reflective and permeable pavements for addressing the built environment issues related to both heat island mitigation and stormwater runoff management.
---

LONG-TERM IN-SITU INFILTRATION PERFORMANCE OF
PERMEABLE CONCRETE BLOCK PAVEMENT
Dr. Soenke Borgwardt - 8th International Conference on Concrete Block Paving, San Francisco, CA
Due to the entrainment of mineral and organic fines into the pores of porous concrete blocks or into the aggregates used in joints or openings, the reduction of water permeability can be assumed. Research results show that the infiltration performance decreases in the order of the power to ten after a few years. These results are confirmed by in-situ field tests with a special infiltration-meter. These tests show especially a significant relation between infiltration and age. The study states moreover that the long-term in-situ infiltration performance and its observed decrease depend from the grain size of the aggregates used for joint filling. It is furthermore partly induced by the ratio of openings of permeable pavements respectively the pore size of porous concrete blocks. The fact of a decreasing infiltration performance leads to accurate design, application and maintenance proposals to achieve a long lasting infiltration performance on a high level for a sustainable and environmental useful management of affordable drainage and sewer systems.
---
EXPERIENCE IN APPLYING PERMEABLE INTERLOCKING CONCRETE PAVING IN AUSTRALIA
Brian, Shackel, P.hD., Baden Myers, Alan Pearson - School of Civil and Environmental Engineering, University of New South Wales, Centre for Water Management and Reuse, School of Natural and Built Environments, University of South Australia, Concrete Masonry Association of Australia.
This paper assesses a range of permeable interlocking concrete pavements (PICP) that have been in service in Australia for periods of around 10 years. Each of the assessments was supported by a review of the properties and in-service performance of the pavements based on in-situ measurements and inspections, supplemented by laboratory test data. Factors studied included the infiltration rate, structural properties and performance together with lifespan and physical filtration efficiency. The effects of sediment load and pavement clogging were also examined. Most of the pavements studied had not been subject to routine or systematic maintenance. Despite this, the study showed that, up to 10 years of service, most pavements were still capable of good infiltration. Sweeping the pavement surface was shown to be beneficial to infiltration and laboratory tests confirmed that most fine sediment was trapped in the upper portions of the jointing materials.
---
MORTON ARBORETUM'S GREEN PARKING LOT
Andrew J. Sikich, P.E. and Patrick D. Kelsey, CPSSc/SC
This paper was presented at the 2005 StormCon Conference in Orlando, FL. This paper details the low impact design features used at the Morton Arboretum in Dupage County, Illinois, a 1700+ acre outdoor museum that underwent a large-scale redevelopment of the visitor center, main entrance and parking lot. The project received a 319 Grant from the IEPA that was used to construct the best management practices within the parking part of the facility. Over 173,000 square feet of Ecoloc® permeable interlocking pavers were used for the parking areas, along with another 32,000 square feet of UNI-Anchorlock® solid interlocking pavers.
---
STRUCTURAL DESIGN SOLUTIONS FOR PERMEABLE PAVEMENTS
John Knapton, David Morrell and Mihailo Simeunovich
This paper provides new design guidance for permeable pavements. The guidance is based upon many inputs as this Paper explains including, most importantly, the authors' 10 years experience of the successful use of the previous design method upon which this new method is based. The appendix contains the new design solutions in the form of a catalog of designs. The uniqueness of this design method lies in the way it combines two design methodologies.
For lightly trafficked pavements, the loads applied by wheels are the critical factor and the guidance for those pavements is based upon wheel loads. This is known as ultimate load design. For more heavily trafficked highway pavements, the pavements are designed on the basis of the cumulative number of standard 8,000kg axles, in line with the UK Highway Agency design approach. This is known as serviceability design. Eco-Priora was tested in this study.
---
UNIVERSITY OF GUELPH
Research was conducted over a number of years at University of Guelph on UNI Eco-Stone® with a focus on environmental factors and stormwater management. Topics researched included pollutant filtration, thermal load reduction, and permeability renewal. Both laboratory and on-site testing was conducted. Several theses have been published to date, as well as articles by William James.
These studies were used as a basis for the development of PCSWMM PP for permeable pavements. Visit www.chiwater.com. for an extensive archive on SWMM related topics, stormwater Internet news, water resource links, and more.
Download a printed copy of the Eco-Stone Design Guide and Research Summary for an outline of each thesis.
---
Traditional Interlocking Concrete Pavement Research
APPLICATIONS FOR CONCRETE PAVING BLOCK IN THE UNITED STATES MARKET
Raymond S. Rollings, Ph.D., P.E. & Marian P. Rollings, Ph.D., P.E. - 124 pages
Comprehensive review, analysis, and synopsis of international information on interlocking concrete block pavements (with emphasis on the United States). Includes history, paver characteristics, design considerations, applications, design methodology, and specifications. Includes, tables, figures, charts, and photographs.
This manual is only available in print form - to order, click here.
---
SELECTION OF A PAVEMENT SYSTEM FOR HEAVILY-LOADED MARINE TERMINAL
Ross McGillivray and Carl Fielland - Ports 95, American Society of Civil Engineers, New York, NY
This paper represents the decision process by which the pavement system and its components were selected for the upland cargo staging area at Berth 208, Port of Tampa. It concluded that a UNI-Anchorlock® pavement system, supported on a geo-grid reinforced granular base course would provide the best solution to the design and construction requirements.
See our Port of Tampa Case Study.
Also available - Life-Cycle Cost Analysis Data from the Port of Tampa
This is only available in print form. Click here to order.
---
USE OF UNI-COLOC (ANCHORLOCK) FOR INDUSTRIAL PAVEMENT
John Knapton
Research report demonstrates how the British Port Association Heavy Duty Pavement Design Method can be applied to UNI-Anchorlock® to produce pavements that take into full account the enhanced performance of this product. The report shows that by substituting UNI-Anchorlock® for conventional rectangular concrete pavers, the serviceable life of the pavement can be doubled. Tables are included showing thicknesses required for the base of industrial pavements with various types of soils and levels of pavement usage.
This is only available in print form. please click here to order.
DYNAMIC LOAD BEARING TESTS ON BLOCK PAVEMENTS
F. Wellner and T. Gleitz - Proceedings, Fifth International Conference on Concrete Block Paving, Tel Aviv, Israel
Dynamic tests on black pavements were carried out on a 1:1 scale at the Chair of Road Construction at the Technical University of Dresden. The pavements were stressed with a sustained depression pulsating stress via a 30-cm diameter steel load plate. The elastic and plastic deformations were measured during the period of dynamic load, and in addition, static load measurements were taken. The pavement types varied according to shapes of paving blocks, the jointing and bedding material, and the base material. Among the findings, results showed that the shape of the paver could reduce the value of permanent deformations, with UNI-Anchorlock® and UNI-Stone® displaying the smallest permanent deformations.
Contact us for a copy of this paper.
---
NASA CONCRETE PAVER EVALUATION
In addition to the Yager report (see NASA Friction Evaluation of Concrete Pavers to follow), this paper included results of ALDF Test Runs on a variety of paver block sections and color photographs. UNI-Anchorlock® was the only paver to show no deformation under these tests.
This is only available in print form. please click here to order.
---
NASA FRICTION EVALUATION OF CONCRETE PAVERS
Thomas J. Yager - Proceedings, BIBM'93 International Congress of the Precast Industry, Washington, DC
The development and use of concrete paving blocks is reviewed and some general specifications for application of this type of pavement surface at airport facilities are given. Two different shapes of interlocking concrete paving blocks installed in the track surface at NASA's Langley Aircraft Landing Dynamics Facility are described. Both wet and dry surface conditions were evaluated on the two concrete paver surfaces and a conventional, non-grooved Portland Cement concrete surface.
This is only available in print form. please click here to order.